Transgenic Crops In India : Three States Rejected a Proposal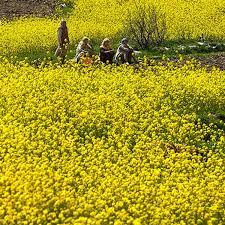 Three States, Gujarat, Maharashtra and Telangana, have recently rejected a proposal, approved by the Centre's Genetic Engineering Appraisal Committee (GEAC), to test a new kind of transgenic cotton seed.
Transgenic crops are plants that have been modified through genetic engineering
These crops have had specific genes inserted into their DNA to give them new characteristics or traits that are not naturally found in the species through traditional breeding methods.
A Genetically Modified Organism (GMO) is any living organism whose genetic material has been modified to include certain desirable techniques.
Genetic modification has previously been used for the large-scale production of insulin, vaccines, and more.
In crops, genetic modification involves the manipulation of DNA instead of using controlled pollination— the conventional method to improve crops— to alter certain characteristics of the crop.