International Women's Day 2023: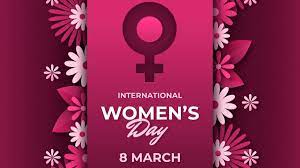 The theme for International Women's Day 2023 is 'DigitALL: Innovation and Technology for Gender Equality.
According to a UNICEF report, as many as 90% of the jobs in the world today have a digital component.
These jobs, however, are available only to the digitally able, and to more men than women.
According to the report, in developing countries, only 41% of women have access to the internet compared with 53% of men.
Women are 20% less likely to own a smartphone and are more likely to borrow phones from a male family member.
Another report by the Organization for Economic Cooperation and Development revealed that the gender gap in internet use is widening. Software development remains a male-dominated field, with women comprising only 15% of software designers.