India launched Its 2nd Tranche Of Auction For Commercial Coal Mining: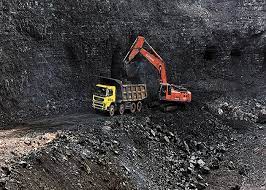 India launched its 2nd Tranche of the auction for commercial coal mining offering 67 mines for the sale of coal. Union Coal Minister launched the auction process.
This is the highest number of mines on offer in a particular tranche of the auction after the commencement of the auction regime since 2014.
Out of the total 67 mines offered by the Ministry of Coal, 23 mines are under CM(SP) Act and 44 under MMDR Act.
The coal mines on offer are spread across 6 States Chhattisgarh, Jharkhand, Odisha, Madhya Pradesh, Maharashtra and Andhra Pradesh.
Government of India is moving towards adopting a 'Rolling Auction' mechanism for conducting future auctions.
Coal is the first mineral resource where a Rolling Auction mechanism is being implemented in which a pool of coal blocks will always remain available for auctions.