IRDAI Vision 2047: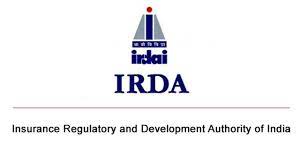 The Insurance Regulatory and Development Authority of India (IRDAI), as part of its Vision Insurance for all' by 2047, has allotted states and union territories to every insurer to increase insurance penetration in India.
IRDAI is also planning to launch Bima Trinity – Bima Sugam, Bima Vistar, Bima Vaahaks – in collaboration with general and life insurance firms to make insurance activities hassle free.
Insurance for All by 2047 aims that every citizen has an appropriate life, health and property insurance cover and every enterprise is supported by appropriate insurance solutions.
It also aims to make the Indian insurance sector globally attractive
It can help people in households all over the country to have access to an affordable insurance policy that covers health, life, property, and accidents.
These policies would offer faster claim settlements, sometimes within hours, and additional benefits like gym or yoga memberships.