Janjatiya Khel Mahotsav: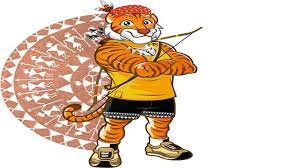 Prime Minister, Shri Narendra Modi has expressed happiness on the organization of the first Janjatiya Khel Mahotsav at the Kalinga Institute of Social Sciences, Bhubaneswar.
The recently concluded Janjatiya Khel Mahotsav witnessed an incredible display of talent and sportsmanship as tribal athletes from across India came together to compete in various disciplines.
Odisha emerged as the undisputed champion in the men's and women's divisions, cementing their stature as a sporting powerhouse.
Janjatiya Khel Mahotsav witnessed the participation of 5,000 tribal athletes, representing 26 states across India.
Karnataka showcased first runners-up position in the overall standings.
Jharkhand showcased their talent as well, securing the second runners-up position, further adding to the excitement and intensity of the event.
Janjatiya Khel Mahotsav not only celebrated sports but also served as a platform to promote tribal sports and unity.
It provided an opportunity for athletes from diverse backgrounds to showcase their skills and foster a sense of camaraderie among the participating states.