Jigyasa 2.0: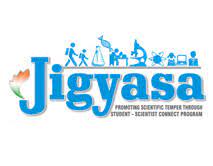 Ministry of S&T recently organized Jigyasa 2.0 for the renewable fuel program
Jigyasa, a student-scientist connect programme by CSIR in collaboration with Kendriya Vidyalaya and is aimed at connecting school students and scientists so as to extend students' classroom learning with that of a very well-planned research laboratory-based learning.
It would inculcate the culture of inquisitiveness on one hand and scientific temper on the other, amongst the school students and their teachers.
The program will also enable the students and teachers to visit CSIR laboratories and participate in mini-science projects.