Remittances : India Status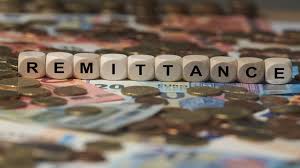 Remittances to India surged by 26% to reach approximately $112 billion in FY23, marking a significant increase from the approx $89 billion recorded in FY22.
This growth in remittances reflects the heightened demand for Indian professionals globally following the pandemic.
Remittances are funds sent by migrants to their families and friends in their home countries.
They serve as vital income and foreign exchange for numerous developing nations, particularly in South Asia.
Private remittances significantly contribute to India's current account, helping offset the trade deficit that often arises from merchandise trade.
Remittances are typically classified as part of the current account in a country's balance of payments.
India's Status:
India has consistently remained the leading global recipient of remittances for several years.
This is in contrast with FDI inflows, which were lower at about $71 billion in FY23, down from about $85 billion in FY22
The top five recipient countries for remittances in 2022 were India, Mexico, China, the Philippines, and Pakistan
The top sources for inward remittances to India in 2020-21 were the

USA (over 23%)
UAE (18%)
UK (about 7%)
Singapore (about 6%)
Saudi Arabia (about 5%)