Kathakali Dance Theatre: A Visual Narrative Of Sacred Indian Mime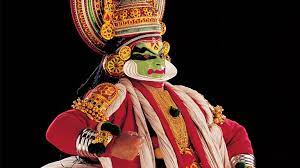 KK Gopalakrishnan has recently released a captivating book titled "Kathakali Dance Theatre: A Visual Narrative of Sacred Indian Mime."
The book offers a behind-the-scenes look into the world of Kathakali, focusing on the green room, artists' struggles, and the unique bonds forged during long make-up hours.
Kathakali emerged in the 17th century in the kingdom of Travancore.
The art form was initially performed in temple precincts and later gained popularity in the royal courts.
Kathakali is based on Natya Shastra, the ancient treatise on dance, written by Sage Bharata.
It  relies on Hasthalakshana Deepika, another classical text for its hand gestures.
It  was in peril and on the verge of extinction in the beginning of 20th century.
Renowned Poet Vallaththol Narayana Menon and Manakkulam Mukunda Raja took the initiative to set up Kerala Kalamandalam, a centre of excellence for classical art forms for the revival of kathakali.
Kathakali combines elements of dance, music, mime, and drama.
The movements are highly stylized and include intricate footwork, rhythmic swaying, and various hand gestures called mudras.
The dancers use their facial expressions, known as rasas, to convey emotions and tell stories.
Manipravalam, a blend of Malayalam and Sanskrit, is the language used in Kathakali songs.
The text of Kathakali songs is known as Attakkatha.
Chenda, Maddalam, Chengila and Elaththalam are the major instruments used with Kathakali music.