Kerala Lokayukta Act, 1999 : Proposed Changes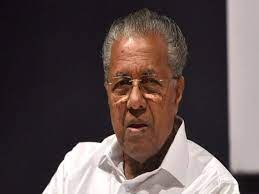 The Kerala government has proposed to amend the Kerala Lokayukta Act, 1999 with an ordinance, a move that has drawn criticism from the opposition.
The proposed ordinance envisages to limit the powers of the anti-corruption watchdog.
The Kerala cabinet has recommended to the Governor that he promulgates the ordinance.
The proposal sought to give the government powers to "either accept or reject the verdict of the Lokayukta, after giving an opportunity of being heard".
By this ordinance, the quasi-judicial institution will turn into a toothless advisory body, whose orders will no longer be binding on the government.
Section 63 of the Lokpal and Lokayuktas Act, 2013 states: "Every state shall establish a body to be known as the Lokayukta for the State, if not so established, constituted or appointed, by a law made by the State Legislature".
It will be created to deal with complaints relating to corruption against certain public functionaries, within a period of one year from the date of commencement of this Act.
However, the law is a mere framework, leaving it to the states to decide the specifics.
Given that states have autonomy to frame their own laws, the Lokayukta's powers vary from state to state on various aspects, such as tenure, and need of sanction to prosecute officials.
When the 2013 Act was passed, Lokayuktas were already functioning in some states – including in Madhya Pradesh and Karnataka where they were very active.
Following the Act and the intervention of the Supreme Court, most states have now set up a Lokayukta.