Electoral Bonds: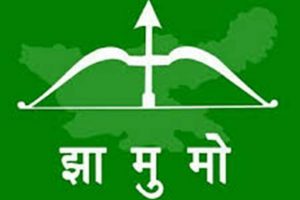 The Jharkhand Mukti Morcha (JMM) is the first Political party in the country that has declared the name of the entity which made donations to it through electoral bonds, the Association for Democratic Reforms (ADR), a poll rights group, said.
A declaration of a ₹1 crore donation was made in the party's 2019-20 contribution report, it added.
According to the contribution report of the ruling party in Jharkhand, the donation was made by aluminum and copper manufacturing company Hindalco.
The ADR, in a new report, said the most common source of income for national and regional political parties in 2019-20 were donations through electoral bonds.
Electoral bonds have been pitched as an alternative to cash donations made to political parties as part of efforts to bring transparency in political funding.
Given the anonymity provided to donors by the scheme, electoral bonds have emerged as the most popular channel of donations to parties in the last two years.