Legal Literacy And Legal Awareness Program: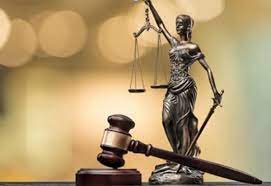 As per the recent data, the Legal Literacy and legal Awareness Program (LLLAP) has reached more than 6 lakh people through 14 implementing agencies under the Designing Innovative Solutions for Holistic Access to Justice (DISHA) scheme.
LLLAP is an initiative by the Department of Justice, Ministry of Law and Justice, Government of India aimed at increasing legal literacy and awareness among the masses.
The program seeks to educate people about their legal rights, duties, and entitlements, as well as the various legal mechanisms available for seeking redressal of grievances.
DISHA is launched for a period of five years 2021-2026 to advance the cause of access to justice.
It aims to design and consolidate various initiatives to provide citizen- centric delivery of legal services.
Under DISHA, the programmes being implemented at a pan India level are Tele-Law: Reaching the Unreached, Nyaya Bandhu (Pro Bono Legal Services) and Legal Literacy and Legal Awareness Programme.