Today Current Affairs: 29th April 2021 for UPSC IAS exams, State PSC exams, SSC CGL, State SSC, RRB, Railways, Banking Exam & IBPS, etc
Agriculture Infrastructure Fund :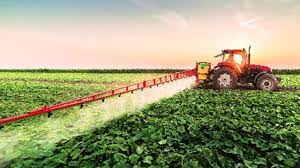 Agriculture Infrastructure Fund has crossed the Rs. 8000 crore mark after receiving 8,665 applications worth Rs. 8,216 crores. The largest share of the pie is contributed by Primary Agricultural Credit Societies (PACS) (58%), agri-entrepreneurs (24%) and individual farmers (13%).
The Agriculture Infrastructure Fund is a medium – long term debt financing facility for investment in viable projects for post-harvest management infrastructure and community farming assets through interest subvention and credit guarantee.
The duration of the scheme is from FY2020 to FY2029 (10 years).
Under the scheme, Rs. 1 Lakh Crore will be provided by banks and financial institutions as loans with interest subvention of 3% per annum and credit guarantee coverage under CGTMSE for loans up to Rs. 2 Crores.
Eligible beneficiaries include farmers, FPOs, PACS, Marketing Cooperative Societies, SHGs, Joint Liability Groups (JLG), Multipurpose Cooperative Societies, Agri-entrepreneurs, Start-ups, and Central/State agency or Local Body sponsored Public-Private Partnership Projects.
Government of National Capital Territory (GNCT) Of Delhi (Amendment) Act, 2021: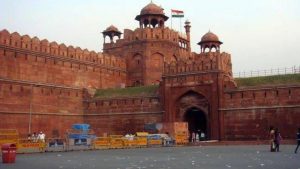 The Government of National Capital Territory (GNCT) of Delhi (Amendment) Act, 2021, which gives primacy to the Lieutenant Governor (L-G) over the elected government in the city, has come into force.
Provisions of the GNCT of Delhi (Amendment) Act 2021:
It amended the Sections 21, 24, 33 and 44 of the 1991 Act.
States that the "government" in the National Capital Territory of Delhi meant the Lieutenant-Governor of Delhi.
It gives discretionary powers to the L-G even in matters where the Legislative Assembly of Delhi is empowered to make laws.
It seeks to ensure that the L-G is "necessarily granted an opportunity" to give her or his opinion before any decision taken by the Council of Ministers (or the Delhi Cabinet) is implemented.
It bars the Assembly or its committees from making rules to take up matters concerning day-to-day administration, or to conduct inquiries in relation to administrative decisions.
The latest amendment will greatly reduce the efficiency and timeliness of the Delhi government by making it imperative for it to hold consultations with the L-G even when a situation demands urgent action.
Significantly, the L-G is not obliged to give his opinion to the State government within a time frame. Critics argue that the L-G could politically exploit these unbridled powers to hamper the government's administrative work and thus turn the political tides against the incumbent if he so desires.
It is against the spirit of 'Federalism."
Union Government's Stand:
It is in keeping with the Supreme Court's July 2018 ruling on the ambit of powers of the L-G and the Delhi government following several headliner controversies between the two.
The purported fair objectives of the Act, include enhancing public accountability and easing out technical ambiguities related to everyday administration.
This will increase the administrative efficiency of Delhi and will ensure a better relationship between the executive and the legislator.
Antimicrobial resistance (AMR):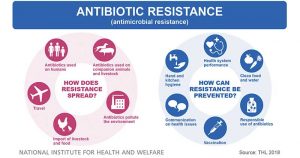 Antimicrobial resistance (AMR) is a growing global problem to which the ongoing Covid-19 pandemic may further contribute.
With resources deployed away from antimicrobial stewardship, evidence of substantial preemptive antibiotic use in Covid-19 patients and indirectly, with deteriorating economic conditions fuelling poverty potentially impacting on levels of resistance, AMR threat remains significant.
Antimicrobial Resistance (Meaning):
Antimicrobial resistance is the resistance acquired by any microorganism (bacteria, viruses, fungi, parasite, etc.) against antimicrobial drugs (such as antibiotics, antifungals, antivirals, antimalarials, and anthelmintics) that are used to treat infections.
As a result, standard treatments become ineffective, infections persist and may spread to others.
Microorganisms that develop antimicrobial resistance are sometimes referred to as "superbugs".
Basis of Antimicrobial Resistance:
Some bacteria due to the presence of resistance genes are intrinsically resistant and therefore survive on being exposed to antibiotics.
Bacteria can also acquire resistance. This can happen in two ways:
By sharing and transferring resistance genes present in the rest of the population, or
By genetic mutations that help the bacteria survive antibiotic exposure.
Reasons for Spread of Antimicrobial Resistance:
The misuse of antimicrobials in medicine and inappropriate use in agriculture.
Contamination around pharmaceutical manufacturing sites where untreated waste releases large amounts of active antimicrobials into the environment.
India, with its combination of a large population, rising incomes that facilitate the purchase of antibiotics, high burden of infectious diseases and easy over-the-counter access to antibiotics, is an important locus for the generation of resistance genes.
The multi-drug resistance determinant, New Delhi Metallo-beta-lactamase-1 (NDM-1), emerged from this region to spread globally.
Africa, Europe, and other parts of Asia have also been affected by multi-drug resistant typhoid originating from South Asia.
In India, over 56,000 newborn deaths each year due to sepsis are caused by organisms that are resistant to first-line antibiotics.
India has undertaken many activities like Mission Indradhanush — to address low vaccination coverage — strengthened micro-planning and additional mechanisms to improve monitoring and accountability.
The Ministry of Health & Family Welfare (MoHFW) identified AMR as one of the top 10 priorities for the ministry's collaborative work with the World Health Organisation (WHO).
India has also launched the National Action Plan on AMR resistance 2017-2021.
Asset Reconstruction Company (ARC):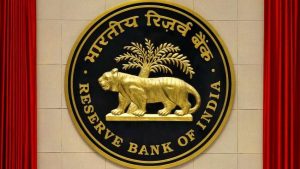 The Reserve Bank of India (RBI) in its report on Asset Reconstruction Companies (ARCs) said that the growth of the ARC industry has not been consistent over time and not always been synchronous with the trends in Non-Performing Assets (NPAs) of banks and Non-Banking Financial Companies (NBFCs).
However, the RBI has supported the government's proposal for a new ARC, saying that "such an entity will strengthen the asset resolution mechanism further."
About the Asset Reconstruction Company (ARC):
It is a specialized financial institution that buys the Non Performing Assets (NPAs) from banks and financial institutions so that they can clean up their balance sheets.
A NPA is a loan or advance for which the principal or interest payment remained overdue for a period of 90 days.
This helps banks to concentrate in normal banking activities. Banks rather than going after the defaulters by wasting their time and effort, can sell the bad assets to the ARCs at a mutually agreed value.
The Securitization and Reconstruction of Financial Assets and Enforcement of Security Interest (SARFAESI) Act, 2002 provides the legal basis for the setting up of ARCs in India.
The Act helps reconstruction of bad assets without the intervention of courts. Since then, a large number of ARCs were formed and were registered with the RBI.
RBI has got the power to regulate the ARCs.
The ARC industry began with the establishment of the Asset Reconstruction Company India Ltd (ARCIL) in 2003. After remaining subdued in the initial years of their inception, a jump was seen in the number of ARCs in 2008, and then in 2016.
There has been a concentration in the industry in terms of Assets Under Management (AUM) and the Security Receipts (SRs) issued.
Security Receipts (SR) are issued by the ARCs when NPAs of commercial banks and/or financial institutions are acquired by the ARCs for the purpose of recovery.
AUMs can be measured with the help of SRs outstanding.
The decline in 'Assets Under Management: The growth in ARCs' AUM has been largely trendless except for a major spurt in FY14.
The AUM of ARCs has been on a declining trend when compared with the volume of NPAs of banks and NBFCs, except during the period of high growth in the AUM around 2013-14.
During 2019-20, asset sales by banks to ARCs declined, which could probably be due to banks opting for other resolution channels such as Insolvency and Bankruptcy Code (IBC) and SARFAESI.
About the New ARC:
The movement in asset quality of banks and NBFCs following the Covid-19 pandemic could bring ARCs into greater focus and action.
The ARC proposed in the Budget will be set up by state-owned and private sector banks, and there will be no equity contribution from the Centre.
The ARC, which will have an Asset Management Company (AMC) to manage and sell bad assets, will look to resolve stressed assets of Rs. 2-2.5 lakh crore that remains unresolved in around 70 large accounts.
The introduction of a new ARC for addressing the NPAs of public sector banks may also shape the operations of the existing ARCs.
There is a definite scope for the entry of a well-capitalized and well-designed entity in the Indian ARC industry. Such an entity will strengthen the asset resolution mechanism further.
My Octopus Teacher: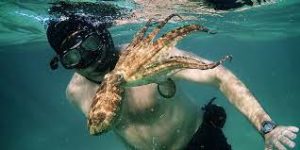 The 85-minute documentary feature, My Octopus Teacher, which won the best documentary award at the recently concluded Academy Awards, is about the relationship that developed between a human being and a wild octopus.
My Octopus Teacher is a 2020 Netflix Original documentary film directed by Pippa Ehrlich and James Reed, which documents a year spent by filmmaker Craig Foster forging a relationship with a wild common octopus in a South African kelp forest.
At the 93rd Academy Awards, it won the award for Best Documentary Feature.
Kelp forests are underwater areas with a high density of kelp, which covers a large part of the world's coastlines. They are recognized as one of the most productive and dynamic ecosystems on Earth.
Smaller areas of anchored kelp are called kelp beds. Kelp forests occur worldwide throughout temperate and polar coastal oceans.
Kelps are large brown algae seaweeds that make up the order Laminariales.
The Maharashtra Civil Services (Declaration of Small Family) Rule of 2005: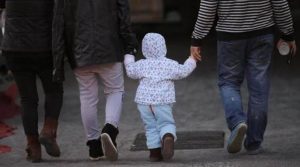 A woman officer from the Maharashtra Prison Department was dismissed from service after an inquiry revealed that she violated the Maharashtra Civil Services (Declaration of Small Family) rules because she suppressed the information from the authorities that she has three children
The Maharashtra Civil Services (Declaration of Small Family) Rule of 2005 defines a small family as wife, husband, and two children and stipulates that a person is not eligible for a job with Maharashtra Government if he or she has more than two children after 2005.
Maharashtra is one of the few states in the country that have a 'two children' policy for appointment in government jobs or even for the elections of some local government bodies. Other states such as Rajasthan, Madhya Pradesh, Andhra Pradesh, and Telangana, Gujarat, Odisha, Uttarakhand, and Assam being the latest addition to the list in 2019.
The set of norms came into force in Maharashtra as Maharashtra Civil Services (Declaration of Small Family) Rules on March 28, 2005. The rules mandate filing a small family declaration at the time of applying for a government job.
The definition of child under these rules does not include adopted children.
The rules make the Small Family norm an additional essential requirement for Groups A, B, C, D of Maharashtra government employees.
NavlC: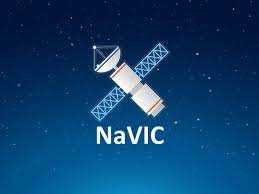 National Telecommunications Institute for Policy Research, Innovation, and Training (NTIPRIT), the apex training institute of the Department of Telecommunications, Government of India conducted a webinar on April 28, 2021, on the topic "NavlC — Opportunities for the Telecom Industry" in collaboration with ISRO and Telecom Industry.
NavIC (Navigation with Indian Constellation) is an autonomous regional satellite navigation system established and maintained by ISRO.
It covers India and a region extending up to 1,500 km beyond the Indian mainland (primary coverage area).
It provides position accuracy better than 20 m (20) and timing accuracy better than 50 ns (20).
The actual measurements demonstrate accuracy better than 5 m and 20 ns respectively.
NavIC based applications are being used in various civilian sectors, including, transport, map applications, and timekeeping.
Some examples for NavlC enabled mobile phones include the Redmi Note 9 series from Xiaomi, the Realme 6 series, the OnePlus Nord, etc.
NavlC is an indigenous positioning system that is under Indian control. There is no risk of the service being withdrawn or denied in a given situation.
Aditya-L1 Support Cell::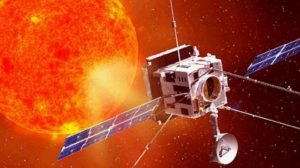 Aditya-L1 Support Cell is a community service center that has been set up to bring all data onboard India's first dedicated solar space mission to a single web-based interface.
It is a joint effort of the Indian Space Research Organisation and Aryabhatta Research Institute of Observational Sciences.
It will allow every interested individual to perform a scientific analysis of the data.
About Aditya- L1 mission:
It is India's first solar mission. It will be launched using the Polar Satellite Launch Vehicle (PSLV) in XL
It will have seven payloads (instruments) on board.
It seeks to study the Sun's corona, solar emissions, solar winds and flares, and Coronal Mass Ejections (CMEs), and will carry out round-the-clock imaging of the Sun.
The data from the Aditya mission will be immensely helpful in discriminating between different models for the origin of solar storms and also for constraining how the storms evolve and what path they take through the interplanetary space from the Sun to the Earth.
In order to get the best science from the sun, continuous viewing of the sun is preferred without any occultation/ eclipses and hence, Aditya- L1 satellite will be placed in the halo orbit around the Lagrangian point 1 (L1) of the sun-earth system.
Vehicle Scrappage Policy: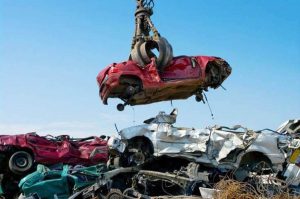 A Crisil Research analysis shows that the Centre's scrappage policy is unlikely to have freight transporters queuing up to replace old vehicles with new ones. The scrappage volume of buses, passenger vehicles (PVs) and two-wheelers will be limited as well.
Issues with the new policy:
Limited incentive and poor cost economics for trucks.
Lack of addressable volumes for other segments.
The potential benefit from scrapping a 15-year-old, entry-level small car will be ₹70,000, whereas its resale value is around ₹95,000. That makes scrapping unattractive.
About the Vehicle Scrappage Policy:
Old vehicles will have to pass a fitness test before re-registration and as per the policy government commercial vehicles more than 15 years old and private vehicles which are over 20 years old will be scrapped.
As a disincentive, increased re-registration fees would be applicable for vehicles 15 years or older from the initial date of registration.
The state governments may be advised to offer a road-tax rebate of up to 25% for personal vehicles and up to 15% for commercial vehicles to provide incentives to owners of old vehicles to scrap old and unfit vehicles.
Assam Earthquake: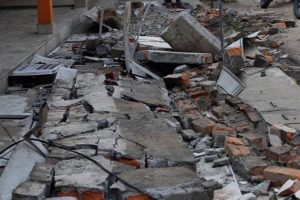 A powerful earthquake measuring 6.4 on the Richter Scale jolted Assam and other parts of Northeast.
According to the National Centre for Seismology (NCS) report, the tremors have been attributed to Kopili Fault zone closer to Himalayan Frontal Thrust (HFT).
NCS is the nodal agency of the Government of India for monitoring earthquake activity in the country. It comes under the Ministry of Earth Sciences.
Himalayan Frontal Thrust (HFT):
HFT, also known as the Main Frontal Thrust (MFT), is a geological fault along the boundary of the Indian and Eurasian tectonic plates.
Kopili Fault Zone:

The Kopili fault zone is a 300 km long and 50 km wide lineament (linear feature) extending from the western part of Manipur up to the tri-junction of Bhutan, Arunachal Pradesh and Assam.
The area is seismically very active falling in the highest Seismic Hazard zone V associated with collisional tectonics where Indian plate subducts beneath the Eurasian Plate.
Subduction is a geological process in which one crustal plate is forced below the edge of another.
Squeezed between the subduction and collision zones of the Himalayan belt and Sumatran belt, the North East is highly prone to earthquake occurrences.

Fault:

A fault is a fracture along which the blocks of crust on either side have moved relative to one another parallel to the fracture.
When an earthquake occurs, the rock on one side of the fault slips with respect to the other.
The fault surface can be vertical, horizontal, or at some angle to the surface of the earth.
Trial Of Python-5 Air to Air Missile:

DRDO conducts maiden trial of Python-5 Air to Air Missile.
Tejas, India's indigenous Light Combat Aircraft, added the 5th generation Python-5 Air-to-Air Missile (AAM) in its air-to-air weapons capability on April 27, 2021.
Trials were also aimed to validate the enhanced capability of already integrated Derby Beyond Visual Range (BVR) AAM on Tejas.
The test-firing at Goa completed a series of missile trials to validate its performance under extremely challenging scenarios.
Derby missile achieved a direct hit on a high-speed maneuvering aerial target and the Python missiles also achieved 100% hits, thereby validating their complete capability. The trials met all their planned objectives.