FIDE Grand Swiss Open 2023: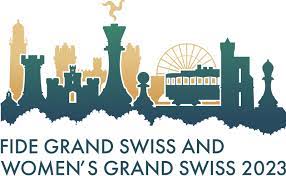 India celebrates as Vidit Santosh Gujrathi (FIDE Grand Swiss) and Vaishali Ramesh Babu (FIDE Women's Grand Swiss) secure victories in the FIDE Grand Swiss Open, earning coveted spots in the 2024 Candidates Tournament for a chance to challenge the World Chess Champion.
The World Chess Championship 2024 is scheduled to take place in Toronto, Canada in April 2024.
The FIDE Grand Swiss Open is a chess tournament that is part of the qualification for the World Championship cycle.
The FIDE Grand Swiss and FIDE Women's Grand Swiss 2023 was held at the Villa Marina, Douglas, Isle of Man.
The top two players in the open event will qualify for the 2024 Candidates Tournament, which will determine the challenger for the World Champion.
The total prize fund is USD 600,000, with USD 460,000 for the Grand Swiss and USD 140,000 for the Women's Grand Swiss.
The first Grand Swiss was held in 2019 in the Isle of Man.
International Chess Federation (FIDE):
It is the governing body of the sport of chess, and it regulates all international chess competitions.
It's constituted as a non-governmental institution. It organizes the World Chess Championship.
It was recognized by the International Olympic Committee as a Global Sporting Organization in 1999.