Women For Water, Water For Women Campaign: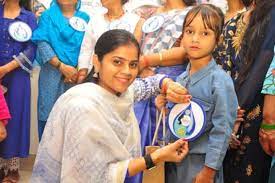 The "Women for Water, Water for Women Campaign" launched by the Ministry of Housing and Urban Affairs aims to empower women in water governance.
Under it, women will visit water treatment plants to learn about water treatment processes and quality testing protocols.
The campaign focuses on instilling a sense of ownership among women towards water infrastructure, with over 15,000 Self Help Groups (SHG) women participating.
It promotes inclusivity, and gender equality, and aims to enhance women's role in ensuring access to safe drinking water for their households.
The campaign is part of the Atal Mission for Rejuvenation and Urban Transformation (AMRUT) and has the potential to create positive community impact and serve as a model for future initiatives.