Lok Sabha Passes Anti-Maritime Piracy Bill: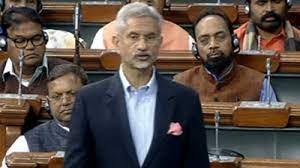 Lok Sabha passes Anti-maritime Piracy Bill to promote trade security. The bill will bring the UN Convention on the Law of the Sea into domestic law and enable Indian authorities to take action against piracy on the high seas
IPC is not valid for foreigners in international waters: Previously, pirates were prosecuted under the Indian Penal Code, 1860 (IPC).
However, India's sovereignty is delimited by the outer boundary of its territorial waters— 12 nautical miles from the coast.
Acts of piracy committed by a foreigner outside India's territorial waters cannot be an offence under the IPC, and those accused in piracy cases have been acquitted due to the lack of jurisdiction.
Incidence of Piracy: Gulf of Aden has been one of the deadliest areas in the oceans due to a large number of piracy incidents.
Due to an increased naval presence in the Gulf of Aden, it has been observed that piracy operations are shifting towards the east and south, which increases their proximity to India's west coast.