Long-Range Artillery Weapon System: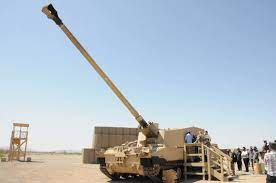 Defence PSU Bharat Electronics Ltd. (BEL) has recently signed an MoU with Israel Aerospace Industries (IAI) for the domestic manufacture and supply of its LORA Weapon System for the Indian Tri-services.
LORA Weapon System is a sea-to-ground and ground-to-ground system which comprises a long-range ballistic missile, a unique launcher, a command and control system, and a ground/marine support system.
It is developed by IAI's Missiles & Space Group MALAM division.
It provides ballistic assault capabilities for multiple ranges with a precision level of 10 meters CEP (circular error probable).
The ballistic missile can be launched from both ground- and sea-based platforms.
It has a range of 280 km.
It is propelled by a single-stage, solid-fuel rocket motor.
Its guidance system is based on both the Global Positioning System (GPS) and the Inertial Navigation System (INS), with possible in-flight maneuvering capability.