Losar Festival: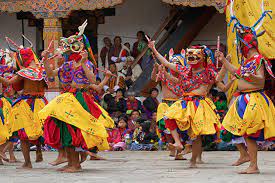 The Tibetan New Year is called the Losar.
Tibetan Buddhists follow the Lunisolar calendar.
The first day of the Luni Solar calendar is celebrated as Losar.
The Buddhists in Nepal celebrate the same festival in the name of Lhochhar and celebrated eight weeks before Tibetan Losar.
Different Indian states celebrate Losar in different ways.
Recently the Tibetans in Dharamshala celebrated the festival.
Members of the Tibetan community offered prayers at the Buddist temple in Happy Valley here before starting the festivit ..