Parshuram Kund Festival: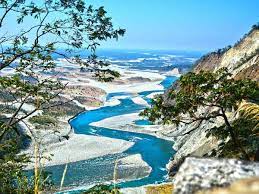 The Arunachal Pradesh government informed that Parshuram Kund Festival (PKF), is to be celebrated from 12 to 16 January 2023.
Parshuram Kund Festival is a Hindu pilgrimage site situated on the Brahmaputra plateau in the lower reaches of the Lohit River and 21 km north of Tezu in the Lohit district of Arunachal Pradesh, India.
Devotees and sadhus take a holy dip in its water each year on the occasion of Makar Sankranti, in January.
It is also known as the Kumbh of the Northeast.
It is dedicated to a mythological figure sage Parshuram.
This popular festival attracts pilgrims from Nepal, from across India, and from nearby states of Manipur and Assam.
The project "Development of Parasuram Kund is sanctioned under the Pilgrimage Rejuvenation and Spiritual, Heritage Augmentation Drive' (PRASHAD) Scheme of the Ministry of Tourism.