Malcolm Adiseshiah Award 2023: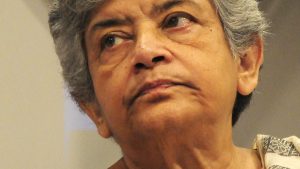 Utsa Patnaik, a renowned economist of national and international repute, has been selected for the Malcolm Adiseshiah Award 2023:-
Malcolm Adiseshiah Award 2023 is given every year by the Malcolm & Elizabeth Adiseshiah Trust.
It is one of the most prestigious national awards in India.
It recognizes and honours the outstanding contributions of social scientists to the field of development studies.
The award includes a citation and prize money of Rs 2 lakh.
The Malcolm Adiseshiah Award for distinguished contributions to Development Studies carries a cash award of Rs. 1 lakh and a citation.
Malcolm Sathiyanathan Adiseshiah (1910 – 1994), was an Indian development economist and educator.
In 1976 he was awarded the Padma Bhushan.