Second Edition Of Maritime India Summit: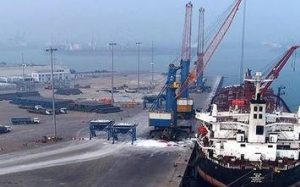 PM Modi to inaugurate the second edition of Maritime India Summit on 2 March
The Maritime India Summit-2021 will provide a unique platform that will have the virtual and physical presence of prominent shipping and transport dignitaries/ministers from all over the world.
The maritime states of India will also be participating in the summit through the dedicated sessions. The summit will include an exclusive CEOs forum and various breakout/thematic sessions.
The objective of the Summit is to propel India to the forefront of the Global Maritime Sector
PM Modi will inaugurate the summit at 11 am on 2 March
He will virtually inaugurate the second edition of the Maritime India Summit (MIS) on March 2, 2021, informed by an official statement by the Ministry of Ports, Shipping, and Waterways.
The signing of the Memorandum of Understanding (MoUs) with various entities has already started. Mumbai Port Trust has signed MoUs worth ₹7,400 crores so far.
It is expected that ₹20,000 crores worth MoUs will be signed as part of this Summit," said Rajiv Jalota, Chairman, Mumbai Port Trust.