Centre Releases New Rules To Regulate Content On Social Media, OTT And Media Platforms: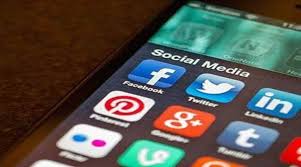 The Centre on Thursday announced new guidelines that are set to change the digital landscape in the country by bringing OTT, digital news and social media platform under regulation.
In its announcement the government has said that objectionable social media content will need to be removed within 36 hours of receiving the order and OTT companies will need to self-regulate their content with appropriate certification
OTT and Media platforms guidelines:
The government has devised a 3-tier system alongside a grievance redressal system and a self-regulatory body headed by a retired judge of the Supreme or High court.
The body will be registered with the Ministry of Information and Broadcasting and will oversee adherence to the guidelines as per the Code of Ethics.
Further, the Ministry will also publish a charter containing the Code of Practices for self-regulation to be successful.
Guidelines for Social Media:
Social media has been described as containing "intermediaries" that have been identified in the guidelines on two levels, firstly, 'intermediary' and 'significant social media intermediary' with a large number of users.
The Centre is yet to clarify the minimum number of users required to be constituted as a significant social media intermediary and the rules for the same will be implemented three months after the guidelines are ratified.
All sexual content that violates the dignity of a woman will need to be removed within 24 hours.
Further, social media platforms will need to inform probe agencies, and court authorities for details regarding the origin of "mischievous" content.
The platforms will also be required to send out monthly compliance reports.
The government said that it was going to empower crores of social media users with a robust mechanism to address their grievances.