Three Supermassive Black Holes Has Been Spotted: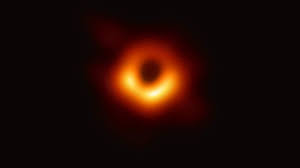 A rare merging of three supermassive black holes has been spotted by a team of astrophysicists in India.
All three merging black holes were part of galaxies in the Toucan constellation.
The discovery was made using data from the Ultraviolet Imaging Telescope (UVIT) onboard the first Indian space observatory ASTROSAT, the European integral field optical telescope called MUSE mounted on the Very Large Telescope (VLT) in Chile and infrared images from the optical telescope (IRSF) in South Africa.
Presence of third black hole solves the final parsec problem: If two galaxies collide, their black hole will also come closer by transferring the kinetic energy to the surrounding gas.
The distance between the blackholes decreases with time until the separation is around a parsec (3.26 light-years).
The two black holes are then unable to lose any further kinetic energy to get even closer and merge. This is known as the final parsec problem.