Methane Alert And Response System (MARS):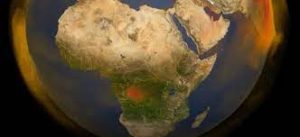 The Methane Alert and Response System (MARS) was launched at the COP27 to the United Nations Framework Convention on Climate Change in Sharm El-Sheikh, Egypt.
Methane (CH4) accounts for a small portion of human-induced greenhouse gas (GHG) emissions compared to carbon dioxide (CO2), but it is 80 times more potent GHG than CO2.
According to the Intergovernmental Panel on Climate Change (IPCC), the world must cut methane emissions by at least 30 % by 2030 – the goal of the Global Methane Pledge – to keep the 1.5°C temperature limit within reach.
MARS is a part of global efforts to slow climate change by tackling global warming gas.
The data-to-action platform was set up as part of the UNEP International Methane Emissions Observatory (IMEO) strategy to get policy-relevant data into the right hands for emissions mitigation.
The system will be the first publicly available global system to connect methane detection to notification processes transparently.
It will use state-of-the-art satellite data to identify significant emission events, notify relevant stakeholders, and support and track mitigation progress.