Methane Emissions In Livestock And Rice Systems : FAO Report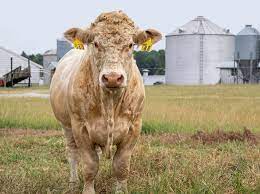 A recent Food and Agriculture Organization (FAO) report, titled "Methane Emissions in Livestock and Rice Systems," highlights the significant climate impact of methane emissions from livestock and rice paddies.
Released during FAO's inaugural 'Global Conference on Sustainable Livestock Transformation' in September 2023, the report emphasizes the importance of reducing methane emissions in achieving the Paris Agreement's goals, as noted in the Intergovernmental Panel on Climate Change's Sixth Assessment Report.
Key Findings from the Report:
Ruminant livestock and manure management contribute to approximately 32% of global anthropogenic methane emissions.
Rice paddies account for an additional 8% of methane emissions.
Besides agrifood systems, other human activities that generate methane emissions include landfills, oil and natural gas systems, coal mines and more.
Among ruminants, cattle are the highest daily emitters of methane, followed by sheep, goats, and buffalo.
Ruminant meat and milk are significant protein sources, and global demand for animal products is expected to rise by 60-70% by 2050.
Report focuses on improving feed to reduce methane emissions by enhancing feed efficiency.
This involves increasing nutrient density, and feed digestibility, altering rumen microbial composition, and selectively breeding animals with negative residual feed intake and smaller metabolic body weight.
Enhanced feed efficiency boosts animal productivity per unit of feed, potentially increasing farm profitability based on feed costs and meat/milk revenues.