Minimum Support Price (MSP):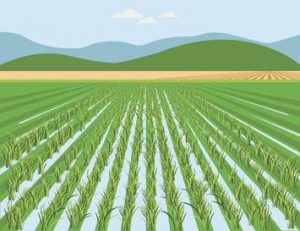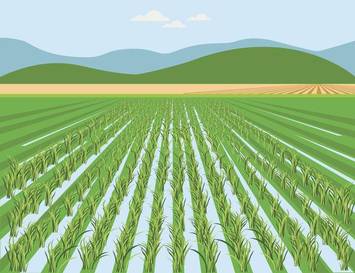 BJP MP Varun Gandhi has introduced a private bill for Minimum Support Price of crops in Parliament.
Overview of The farmers right to guaranteed minimum support price realization of agri-produce Bill, 2021:
It seeks to legally guarantee of MSP with financial outlay of Rs 1 lakh crore.
It aims to provide legally guaranteed minimum support price (MSP) for 22 crops that should be set at a profit margin of 50 per cent over the comprehensive cost of production.
Any farmer realising a price less than the above declared MSP shall be entitled to a compensation equal to the difference in value between price realised and the guaranteed MSP.
It also proposes that payments should be made directly into the accounts of farmers within two days of the transaction.
The declaration of guaranteed MSP to farmers shall result in improved farm realization for potentially 93 million agricultural households, leading to a resurgence in the rural economy.
MSP is the rate at which the government buys grains from farmers. Currently, it fixes MSPs for 23 crops grown in both Kharif and Rabi seasons.
The MSP is the rate at which the government purchases crops from farmers, and is based on a calculation of at least one-and-a-half times the cost of production incurred by the farmers.
The Union Budget for 2018-19 had announced that MSP would be kept at levels of 1.5 the cost of production.
The MSP is fixed twice a year on the recommendations of the Commission for Agricultural Costs and Prices (CACP), which is a statutory body and submits separate reports recommending prices for kharif and rabi seasons.
The CACP considers both 'A2+FL' and 'C2' costs while recommending MSP.
A2 costs cover all paid-out expenses, both in cash and kind, incurred by farmers on seeds, fertilisers, chemicals, hired labour, fuel and irrigation, among others.
A2+FL covers actual paid-out costs plus an imputed value of unpaid family labour.
The C2 costs account for the rentals and interest forgone on owned land and fixed capital assets respectively, on top of A2+FL.
The major problem with the MSP is lack of government machinery for procurement for all crops except wheat and rice, which the Food Corporation of India actively procures under the PDS.
As state governments procure the last mile grain, the farmers of states where the grain is procured completely by the government benefit more while those in states that procure less are often affected.
The MSP-based procurement system is also dependent on middlemen, commission agents and APMC officials, which smaller farmers find difficult to get access to.
Farmers receive less than MSP: In most crops grown across much of India, the prices received by farmers, especially during harvest time, are well below the officially-declared MSPs. And since MSPs have no statutory backing, they cannot demand these as a matter of right.
Also, the actual procurement at MSP by the Govt. is confined to only about a third of wheat and rice crops (of which half is bought in Punjab and Haryana alone), and 10%-20% of select pulses and oilseeds.