"Main Bhi Digital 3.0″ Campaign: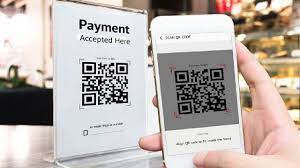 Main Bhi Digital 3.0″ campaign launched which is aimed at digital onboarding of Street Vendors who are provided loans under PM SVANidhi Scheme.
Digital onboarding and training of Street Vendors (SVs) is an integral part of PM Street Vendor's AtmaNirbhar Nidhi (PM SVANidhi) Scheme.
Lending Institutions (LIs) have been instructed to issue a durable QR Code & UPI ID at the time of disbursement and train the beneficiaries in conduct of digital transactions.
In order to give further impetus to the digital onboarding and training of beneficiaries, Ministry of Housing & Urban Affairs (MoHUA) and Ministry of Electronics & Information Technology (MeitY) jointly launched 'Main Bhi Digital 3.0'from September 9 to November 30, 2021, to complement the efforts of LIs in adoption of digital transactions by the PM SVANidhi beneficiaries.
PM SVANidhi Scheme is available to all street vendors across the country, including those from Dahod tribal area, who are engaged in vending in urban areas on or before March 24, 2020.