Mukhyamantri Sikho Kamao Yojana : Madhya Pradesh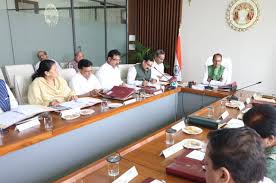 The Madhya Pradesh state cabinet has given its approval to a new scheme called 'Mukhyamantri Sikho Kamao Yojana' (Chief Minister Learn and Earn Scheme), aimed at providing opportunities for unemployed youth in the state.
Under the 'Mukhyamantri Sikho Kamao Yojana,' the government plans to offer training in around 700 different types of works across various sectors.
These sectors include engineering, hotel management, tourism, travel, hospital services, ITI, software development, banking, insurance, accounting, chartered accountancy, financial services, industries, and MSME industry.
Youth who have completed their 12th grade, ITI, graduation, or post-graduation are eligible to enroll in the scheme.
Participants will receive a monthly stipend based on their educational qualifications.
Those who have passed Class 12th will be given Rs 8000 per month, while ITI pass-outs will receive Rs 8,500 per month.
Similarly, individuals with a diploma or higher degree will receive Rs 9,000 and Rs 10,000 per month, respectively.