National Center For Good Governance: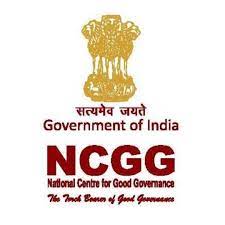 The National Centre for Good Governance (NCGG) recently completed its flagship capacity building programme (CBP) for the 58th batch of civil servants of Bangladesh.
National Center for Good Governance (NCGG) was set up in 2014 by the Government of India as an apex–level autonomous institution under the Ministry of Personnel, Public Grievances and Pensions.
It has been set up to assist in bringing about governance reforms through studies.
The Centre traces its origin to the National Institute of Administrative Research (NIAR), which was set up in 1995 by the Lal Bahadur Shastri National Academy of Administration (LBSNAA), the Government of India's topmost training institute for civil services. NIAR was subsequently rechristened and subsumed into NCGG.
NCGG deals with a gamut of governance issues from local, state to national levels, across all sectors.
The Centre is mandated to work in the areas of governance, policy reforms, capacity building and training of civil servants and technocrats of India and other developing countries.
It provides a platform for sharing existing knowledge and proactively seeking out and developing ideas for their implementation in the government, both at the National & International levels.
NCGG has been extensively working in areas such as primary and elementary education, decentralized planning at district and block levels, capacity building of Panchayat Raj Institutions (PRIs), participatory models of learning and action, rural development, cooperatives, and public sector management, etc.
NCGG is governed by a Governing Body, under the Chairmanship of the Cabinet Secretary.