National Commission For Women (NCW):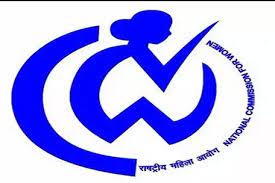 The 30th Foundation Day (31st January) of the National Commission for Women (NCW) was celebrated.
According to the Prime Minister, given the evolving needs of women in the country, the scope of NCW must be broadened.
The Committee on the Status of Women in India (CSWI) recommended nearly five decades ago, the setting up of a NCW to fulfil the surveillance functions to facilitate redressal of grievances and to accelerate the socio-economic development of women.
Successive Committees/Commissions/Plans including the National Perspective Plan for Women (1988-2000) recommended the constitution of an apex body for women.
Under the National Commission for Women Act, 1990, the NCW was set up as a statutory body in January 1992.
The First Commission was constituted on 31st January 1992 with Mrs. Jayanti Patnaik as the Chairperson.
The commission consists of a chairperson, a member secretary and five other members. The chairperson of the NCW is nominated by the Central Government.
Its mission is to strive towards enabling women to achieve equality and equal participation in all spheres of life by securing her due rights and entitlements through suitable policy formulation, legislative measures, etc.
Its functions are to:

Review the constitutional and legal safeguards for women.
Recommend remedial legislative measures.
Facilitate redressal of grievances.
Advise the Government on all policy matters affecting women.

It has received a large number of complaints and acted suo-moto in several cases to provide speedy justice.
It took up the issue of child marriage, sponsored legal awareness programmes, Parivarik Mahila Lok Adalats and reviewed laws such as:

Dowry Prohibition Act, 1961,
Pre-Conception and Pre-Natal Diagnostic Techniques Act 1994,
Indian Penal Code 1860.