Daily Current Affairs for Government Exams:
Today Current Affairs: 17th August 2020 for UPSC IAS exams, State PSC exams, SSC CGL, State SSC, RRB, Railways, Banking Exam & IBPS, etc
Contents:
The new saliva test:
Rihand Super Thermal Power station:
Minimum Age of Marriage for Girls:
National Digital Health Mission (NDHM):
Prime Minister's Citizen Assistance and Relief in Emergency Situations Fund (PM-CARES Fund).:
BRICS Anti-Drug Working Group:
Other important current affairs
1.The new saliva test: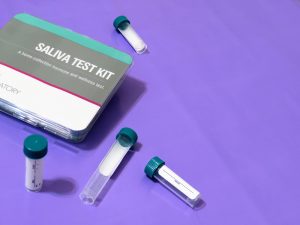 A new, rapid diagnostic test for the novel coronavirus that uses saliva samples was granted an emergency use authorization by the U.S. Food and Drug Administration (FDA).
The inexpensive test, called SalivaDirect, developed by a team from the Yale School of Public Health, has high sensitivity and can detect the virus even when the number of virus copies in the saliva sample is as low as 6-12 copies per microlitre.
Collecting and testing saliva samples involves three steps — collecting saliva without preservative buffers, proteinase K treatment and heat inactivation, and duplex RT-qPCR virus detection.
The testing protocol has been provided as an "open source", allowing laboratories in the U.S. to perform the tests. Thus, SalivaDirect will be free to use by diagnostic labs.
The new saliva test would increase efficiency and avoid a shortage of crucial test components such as reagents.
The new test makes sample collection non-invasive and reduces the need for trained healthcare workers to collect the samples, reducing the risk of infection during collection.
In contrast, tests using nasopharyngeal swabs lead to false-negative results due to errors at the time of sample collection.
2. Rihand Super Thermal Power station:

The effort marks the beginning of a new era for the transportation of fly ash from a remote location to a consumption center, enabling power plants for upgrading the utilization of fly ash.
The development is in line with NTPC's commitment towards 100 percent utilization of fly ash from power plants. During the financial year 2019-20, almost 44.33 million tonnes of fly ash were utilized for various productive purposes.
Rihand Super Thermal Power Project:
Rihand Super Thermal Power Project is located in Sonbhadra district of Uttar Pradesh. The power plant is one of the coal-based power plants of NTPC Limited.
The coal for the plant is derived from Amlori and Dudhichua mines.
The water source is from Rihand Reservoir which is constructed on the Son river.
3.Minimum Age of Marriage for Girls: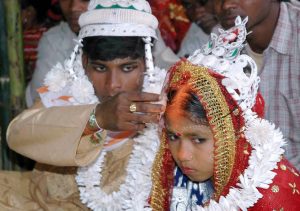 The Prime Minister, during his address to the nation on the 74th Independence Day,
announced that the central government has set up a committee to reconsider the minimum age of marriage for women, which is currently 18.
About the Committee:
On 2nd June 2020, the Union Ministry for Women and Child Development set up a committee to examine matters pertaining to the age of motherhood, imperatives of lowering Maternal Mortality Ratio, and the improvement of nutritional levels among women.
The Committee is headed by Jaya Jaitely.
The Committee was proposed in the Union Budget 2020-21.
It will examine the correlation of age of marriage and motherhood with health, medical well-being, and nutritional status of the mother and neonate, infant or child, during pregnancy, birth, and thereafter.
It will also look at key parameters like Infant Mortality Rate (IMR), Maternal Mortality Rate (MMR), Total Fertility Rate (TFR), Sex Ratio at Birth (SRB) and Child Sex Ratio (CSR), and will examine the possibility of increasing the age of marriage for women from the present 18 years to 21 years.
A study conducted by the International Food Policy Research Institute (IFPRI), which was published in 2019, showed that children born to adolescent mothers (10-19 years) were 5 percentage points more likely to be stunted (shorter for their age) than those born to young adults (20-24 years), and 11 percentage points more stunted than children born to adult mothers (25 years or older).
Children born to adolescent mothers also had 10 percentage points higher prevalence of low weight as adult mothers.
It also highlighted other factors, such as lower education among teenage mothers and their poor economic status, which had the strongest links with a child's height and weight measurements.
It recommended that increasing age at first marriage, age at first birth, and girl's education are promising approaches to improve maternal and child nutrition.
4.National Digital Health Mission (NDHM):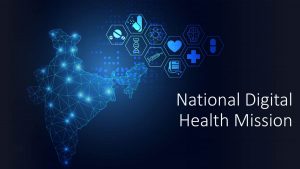 The Prime Minister of India announced the launch of the National Digital Health Mission (NDHM) on 74th Independence Day..
This is a part of three digital announcements by the Prime Minister including new cybersecurity policy and optical fiber connectivity to six lakh villages in the country.
The NDHM is a complete digital health ecosystem. The digital platform will be launched with four key features health ID, personal health records, Digi Doctor, and health facility registry.
At a later stage, it will also include e-pharmacy and telemedicine services, regulatory guidelines for which are being framed.
The NDHM is implemented by the National Health Authority (NHA) under the Ministry of Health and Family Welfare.
The National Health Authority (NHA), is also the implementing agency for Ayushman Bharat.
The platform will be available in the form of an app and a website.
The Digi Doctor option will allow doctors from across the country to enroll and their details, including their contact numbers if they want to provide them, will be available.
These doctors will also be assigned digital signatures for free which can be used for writing prescriptions.
It will be voluntary for the hospitals and doctors to provide details for the app.
The national health ID will be a repository of all health-related information of every Indian.
Various healthcare providers — such as hospitals, laboratories, insurance companies, online pharmacies, telemedicine firms — will be expected to participate in the health ID system.
Every patient who wishes to have their health records available digitally must create a unique Health ID, using their basic details and mobile or Aadhaar number.
Each Health ID will be linked to a health data consent manager, which will be used to seek the patient's consent and allow for a seamless flow of health information from the Personal Health Records module.
The Health ID will be voluntary and applicable across states, hospitals, diagnostic laboratories, and pharmacies.
6. Prime Minister's Citizen Assistance and Relief in Emergency Situations Fund (PM-CARES Fund).: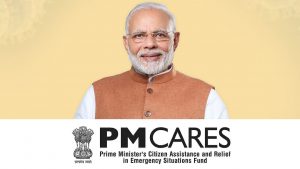 The Prime Minister's Office (PMO) has denied a Right to Information request related to the Prime Minister's Citizen Assistance and Relief in Emergency Situations Fund (PM-CARES Fund).
The PMO denied information on the number of applications and appeals related to PM-CARES and the Prime Minister's National Relief Fund.
The information was denied by the PMO on the grounds that providing it would "disproportionately divert the resources of the office" under Section 7(9) of the Right to Information Act, 2005.
According to Section 7 (9) of the RTI Act, "information shall ordinarily be provided in the form in which it is sought unless it would disproportionately divert the resources of the public authority or would be detrimental to the safety or preservation of the record in question."
Criticism:
Misuse: The move has been criticized by the Central Information Commission (CIC) as misuse of Section 7(9) by the PMO.
Kerala HC Judgement: According to the judgment by the Kerala High Court in 2010, Section 7(9) does not exempt any public authority from disclosing information.
It only gives discretion to the public authority to provide the information in a form other than the form in which the information is sought for.
Section 8 (1) lists the various valid reasons for exemption against furnishing information under the Act and not Section 7(9).
Concerns have been raised around the opaqueness of PM CARES Fund's trust deed against public scrutiny of the expenditure of the fund.
The need for a new PM CARES Fund, given that a PM National Relief Fund (PMNRF) with similar objectives exists.
The decision to allow uncapped corporate donations to the fund to count as CSR expenditure, a facility not provided to PMNRF or the CM's Relief Funds, goes against previous guidelines stating that CSR should not be used to fund government schemes.
A government panel had previously advised against allowing CSR contributions to the PMNRF on the grounds that the double benefit of tax exemption would be a "regressive incentive".
Donations to PM CARES have been made tax-exempt and can be counted against a company's Corporate Social Responsibility (CSR) obligations.
It is also exempt from the Foreign Contribution (Regulation) Act, 2010, and accepts foreign contributions.
7.BRICS Anti-Drug Working Group: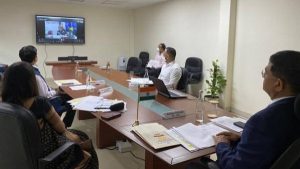 Recently, the 4th Session of the BRICS Anti-Drug Working Group was held through a video conference.
The session was chaired by Russia this year.
Issues Raised by India: India raised the misuse of darknet and modern technology used for drug trafficking by international criminals in the meeting.
It also called for nodal points to enable real-time information sharing among BRICS nations.
Trends of Drug Trafficking: The BRICS grouping discussed international and regional trends of illegal trafficking in narcotic drugs, psychotropic substances among others.
It also discussed steps to curb increased instances of drug trafficking through the maritime route.
According to the report released in May 2020 by the United Nations Office on Drugs and Crime Report (UNODC), Covid-19 induced lockdowns and movement restrictions may lead to an initial statistical reduction in drug seizures, but is unlikely to have any effect on illicit drug supply.
Major Hub of Illicit Drug Trade: According to UNODC, India is one of the major hubs of illicit drug trade ranging from age-old cannabis to newer prescription drugs like tramadol and designer drugs like methamphetamine.
Drug Trafficking Routes: India is in the middle of two major illicit opium production regions in the world, the Golden Crescent (Iran-Afghanistan-Pakistan) in the west and the Golden Triangle (South-East Asia) in the east.
Anti-Drug Action Plan:
India has also launched the Anti-Drug Action Plan for 2020-21 which includes:
De-addiction Facilities,
Drop-in-centers for Addicts,
Integrated Rehabilitation Centre for Addicts (IRCAs),
Drug-Free India Campaign.
Other important current affairs:
1. Indian Railways is constructing the world's tallest pier bridge in Manipur.
The bridge which is being constructed across river Ijai near Noney is an engineering marvel because the tallest pier height will be 141 meter.
It will surpass the existing record of 139 meters of Mala – Rijeka viaduct, Montenegro in Europe.
The Manipur bridge is located at the hilly terrain of Marangching village in Noney district, about 65 km west of Imphal.
It will be completed by March 2022.
The bridge is a part of Jiribam-Tupul-Imphal new BG line project.
The total length of the bridge will be 703 meters. The piers of the bridge are constructed using hydraulic augers, the tall piers needed specially designed "slip-form technique" to ensure efficient and continual construction.
2.Navroj was celebrated in India on 16th August 2020.
Globally Navroz is celebrated on 21st March, however, in India it is celebrated on 16th August because of the Shahenshahi calendar that is followed by Parsis in India.
The Shahenshahi calendar doesn't account for leap years.
Navroz is also known as Parsi New Year. In Persian, 'Nav' stands for new, and 'Roz' stands for the day, which literally translates to 'new day'.
It is celebrated to mark the beginning of the Iranian (Persian) calendar.
The tradition is observed by Iranians and the Parsi community around the world.
In India, Navroz is also known as Jamshed-i-Navroz, after the Persian King, Jamshed. The king Jamshed is credited with having created the Shahenshahi calendar.
Navroj is inscribed in the list of UNESCO Intangible Cultural Heritage of Humanity of India.
3.The Union Territory of Puducherry celebrated its 59th anniversary of the "De-Jure"day.
Puducherry became independent by virtue of a referendum on October 18, 1954.
But the treaty of cession signed between the French and Indian governments was ratified by the French Parliament only on August 16, 1962. So on that day the "De-Jure"(The Legal Merger of the UT with the Indian Union) was effected.
The referendum was taken on October 18,1954 on whether to remain in French regime or to merge with the Indian union. As many 178 representatives participated in the referendum in which 170 voted in favour of a merger with India and 8 against it.
The referendum was taken at Keezhoor near Villianur here and to commemorate the occasion a memorial was constructed at Keezhoor.
4. Indian Railways has generated more than 5.5 lakhs mandays of work under Gareeb Kalyan Rozgar Abhiyan in six states. The states are Bihar, Jharkhand, Madhya Pradesh, Odisha, Rajasthan and Uttar Pradesh.
On 20th June 2020, Prime Minister Narendra Modi had launched the Garib Kalyan Rojgar Abhiyaan to empower and provide livelihood opportunities in areas and villages witnessing large number of returnee migrant workers affected by the COVID-19.
An amount of Rs 50,000 Crores would be spent for building durable rural infrastructure under the Garib Kalyan Rojgar Abhiyaan.
This Abhiyaan of 125 days, is being undertaken in mission mode, and involves focused implementation of 25 categories of works/ activities in 116 districts, each with a large concentration of returnee migrant workers in 6 states of Bihar, Uttar Pradesh, Madhya Pradesh, Rajasthan, Jharkhand and Odisha.
Public works is being undertaken during this campaign will have a resource envelope of Rs. 50,000 crores.
The Abhiyaan is a convergent effort between 12 different Ministries/Departments.
5. Chief Scientist of World Health Organisation, Soumya Swaminathan was conferred with the Tamil Nadu chief minister's special award, in recognition of her advisory role in combating the Covid-19 pandemic in the state.
The WHO representative has been offering suggestions to the state health department to step up measures in fighting the pandemic.
According to the World Health Organisation, Swaminathan has 30 years of experience in clinical care and research and has worked throughout her career to translate her research into impactful programs.
Need Monthly Current Affairs PDF?
Get everything on your phone with our all in one app for your UPSC Preparation.
Get daily current affairs on you phone
Download monthly current affairs PDF
All India daily mock tests with ranking