National e-Governance Plan In Agriculture: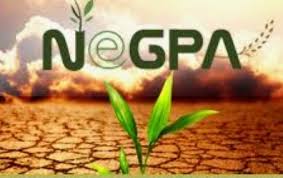 The National e-governance plan in agriculture (NeGPA) is a Centrally Sponsored Scheme. The scheme was initially launched in the year 2010-11 in 7 States. Recently, this scheme was extended up to March 31, 2021. The NeGPA guidelines were amended in 2020-2021 in order to infuse modern information technologies in the farm sector. For that matter, funds were also released to sanction the projects in order to customize and shift the web & mobile applications to the platform that were to be developed using digital or emerging technologies.
Further, the initiatives such as the Unified Farmers Service Platform (UFSP) was launched in order to bring a paradigm change in accessing the data related to farmers.
The scheme was launched with the aim of achieving rapid development in India by using Information & Communication Technology (ICT).
It helps in timely access of the agriculture-related information to the farmers.
In the year 2014-15, a scheme was extended to cover all the remaining States and 2 UTs.
Phase-II of the scheme:
Under this phase, the funds were released to the States in order to carry out the activities such as,
Site preparation of offices to install the hardware
To the establishment of computer training labs
Procurement, installation, and accounting of the system software.
To back-up power arrangements.
To set-up the State Project Management Unit (SPMUs) and
To hire manpower on a contractual basis
Data Digitization Customization of applications as per the requirement in the State and UTs.