National Green Hydrogen Mission Approved: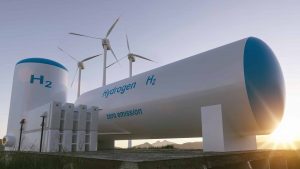 The Union Cabinet, chaired by the Prime Minister of India, has approved National Green Hydrogen Mission.
National Green Hydrogen Mission:
The initial outlay for the Mission will be Rs.19,744 crore, including an outlay of Rs.17,490 crore for the SIGHT programme,
Rs.1,466 crore for pilot projects, Rs.400 crore for R&D, and Rs. 388 crores towards other Mission components.
Aim: To make India a Global Hub for the production, utilization and export of Green Hydrogen and its derivatives.
Ministry of New and Renewable Energy will formulate the scheme guidelines for implementation of the respective components.
The Strategic Interventions for Green Hydrogen Transition Programme (SIGHT): Under this two distinct financial incentive mechanisms will be provided

Targeting domestic manufacturing of electrolysers and
Production of Green Hydrogen

The Mission will also support pilot projects in emerging end-use sectors and production pathways.
Regions capable of supporting large-scale production and/or utilization of Hydrogen will be identified and developed as Green Hydrogen Hubs.
A public-private partnership framework for R&D (Strategic Hydrogen Innovation Partnership – SHIP) will be facilitated under the Mission.
Green hydrogen:
It is the gas produced by splitting water into hydrogen and oxygen using an electrolyzer that may be powered by electricity generated from renewable energy sources.