National Interlinking Of Rivers Authority (NIRA):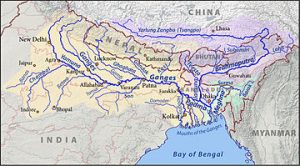 The Centre Government is contemplating creation of the National Interlinking of Rivers Authority (NIRA).
NIRA is supposed to be an independent autonomous body for planning, investigation, financing and the implementation of the river interlinking projects in the country.
NIRA will function as an umbrella body for all river linking projects and to be headed by a Government of India Secretary-rank officer.
It will replace the existing National Water Development Agency (NWDA).
It will coordinate with neighbouring countries and concerned states and departments and will also have powers on issues related to environment, wildlife and forest clearances under river linking projects and their legal aspects.
NIRA will have the power to raise funds and act as a repository of borrowed funds or money received on deposit or loan given on interest.
It will also have the power to set up a Special Purpose Vehicle (SPV) for individual link projects.
Inter-Linking of Rivers Programme:
The idea was first mooted during the British Raj when Sir Arthur Cotton, a British general and irrigation engineer suggested linking the Ganga and the Cauvery for navigational purposes.
Aim: The InterLinking of Rivers programme (ILR) programme is aimed at linking different surplus rivers of the country with deficient rivers so that the excess water from surplus regions could be diverted to deficient regions.