The National Mission For Clean Ganga (NMCG):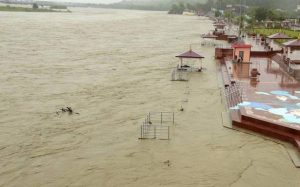 The National Mission for Clean Ganga (NMCG), conceived as a ₹20,000-crore programme in 2014 to clean up the river, has so far been allocated ₹15,074 crore.
Of this only ₹10,972 crore, or about two-thirds, has been released by the Finance Ministry to the NMCG, a body under the Jal Shakti Ministry. The NMCG further allocates the money to the riverine States.
The planned outlay for the Ganga clean-up mission, accounting for future costs, is well over ₹20,000 crore.
Overall, 346 projects had been taken up at a sanctioned cost of ₹30,235 crore, out of which, 158 projects are completed.
Uttar Pradesh, at ₹3,535 crore, has received the most funds, followed by Bihar (₹2,631 crore), Bengal (₹1,030 cr) and Uttarakhand (₹1001 cr).