National Mission For Clean Ganga (NMCG):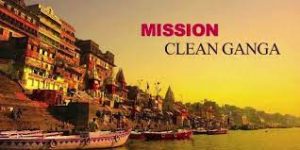 The National Mission for Clean Ganga (NMCG) in its 36th Executive Committee has approved new projects for rejuvenation of six rivers in Uttarakhand.
The projects shall cover the six polluted river stretches in the Kumaon region.
About the National Mission for Clean Ganga (NMCG):
It was registered as a society on 12th August 2011 under the Societies Registration Act 1860.
It acted as the implementation arm of National Ganga River Basin Authority(NGRBA) which was constituted under the provisions of the Environment (Protection) Act (EPA),1986.
Please note, NGRBA was dissolved with effect from the 7th October 2016, consequent to the constitution of the National Council for Rejuvenation, Protection and Management of River Ganga (referred as National Ganga Council).