National Multidimensional Poverty Index: NITI Ayog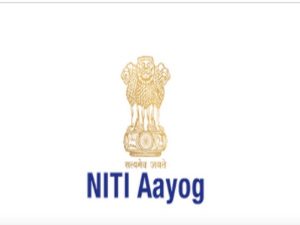 NITI Aayog has released the Multidimensional Poverty Index (MPI).
Earlier, Global Multidimensional Poverty Index 2021 was released by the United Nations Development Programme (UNDP) and the Oxford Poverty & Human Development Initiative (OPHI).
The MPI seeks to measure poverty across its multiple dimensions and in effect complements existing poverty statistics based on per capita consumption expenditure.
According to Global MPI 2021, India's rank is 66 out of 109 countries.
The National MPI is aimed at deconstructing the Global MPI and creating a globally aligned and yet customised India MPI for drawing up comprehensive Reform Action Plans with the larger goal of improving India's position in the Global MPI rankings.
It has three equally weighted dimensions – health, education, and standard of living.
These three dimensions are represented by 12 indicators such as nutrition, school attendance, years of schooling, drinking water, sanitation, housing, bank accounts among others.
Findings of the Index:
Poverty Levels:
Bihar has the highest proportion of people of the state's population followed by Jharkhand and Uttar Pradesh who are multidimensionally poor.
Kerala registered the lowest population poverty levels, followed by Puducherry, Lakshadweep, Goa and Sikkim.
Malnourished People:
Bihar also has the highest number of malnourished people followed by Jharkhand, Madhya Pradesh, Uttar Pradesh, and Chhattisgarh.