Parliamentary Panel Report On 5G In India: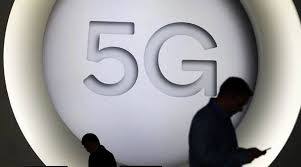 Key findings by the panel:
Despite the Department of Telecommunications (DoT) having submitted a report on the steps to make India 5G ready as early as August 2018, there was very little progress on the ground.
Challenges: Lack of various approvals around spectrum such as uncertainty around auctions, high reserve price of spectrum, inadequate and poor development of test cases, the low reach of optical fiber across India, and deficient back-haul capacity.
The country must expedite its approvals process and sort out issues such as spectrum auction, back-haul capacity, price, and user test cases to catch up with other countries that have taken a lead in 5G network deployment.
The DoT should reach an understanding with the Department of Space and Ministry of Defence at the earliest to earmark the allocation of spectrum waves.