National Turmeric Board : Established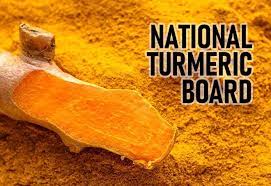 The Government of India has established the National Turmeric Board.
As India is the world's largest producer (75% of global turmeric production), consumer, and exporter of turmeric, this move aims to enhance the development and expansion of the turmeric industry within the country.
The Board will consist of a Chairperson appointed by the Central Government, members from key government departments including the Ministry of AYUSH, Departments of Pharmaceuticals, Agriculture & Farmers Welfare, Commerce & Industry of the Union Government, along with rotating senior State Government representatives from three states.
The Board is expected to help develop and grow the spice market in India, which controls over 62% share of the turmeric world trade.
The largest producing states of Turmeric are Maharashtra, Telangana, Karnataka and Tamil Nadu.
With its strategic approach, it aspires to propel turmeric exports to a staggering USD 1 Billion by 2030, ultimately benefiting both growers and consumers.