Sangita Kalanidhi Award Of The Music Academy For 2023: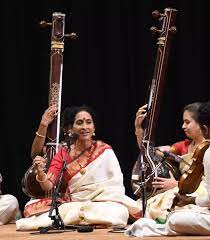 Carnatic vocalist Bombay Jayashri has been selected for the Sangita Kalanidhi award of the Music Academy for 2023.
Sangita Kalanidhi award is considered the highest award in the field of Carnatic music.
The award is conferred by the Madras Music Academy.
The award comprises a gold medal and a birudu patra (citation).
It is a landmark institution in the history of the fine arts. It emerged as an offshoot of the All India Congress Session held in Madras in December 1927.
Carnatic music is commonly associated with southern India including the states of Andhra Pradesh, Telangana, Karnataka, Kerala, and Tamil Nadu, but also practised in Sri Lanka.