National Working Plan Code-2023: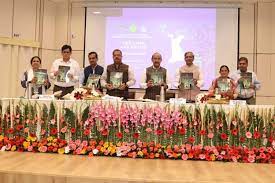 The Ministry of Environment, Forest & Climate Change has released the "National Working Plan Code-2023" for the scientific management of forests and evolving new approaches.
Scientific forest management is an approach that involves the application of scientific principles and techniques to manage forests sustainably.
It focuses on gathering data, conducting research, and utilizing evidence-based practices to ensure the long-term health and productivity of forests.
The plan aims to provide social, economic, cultural, and spiritual benefits from forests.
"Indian Forest Management Standard" which is a part of this code, takes into account the diverse forest ecosystem in our country while trying to bring uniformity in management.
The code brings uniformity and acts as a guiding principle for the preparation of working plans across different forest divisions and states.
The standard aligns with international criteria and indicators for sustainable forest management.
Institutional framework establishes the policy, legal, and institutional framework necessary for effective forest management.
For the first time, continuous data collection and updation in a centralized database are prescribed for state forest departments.
It enables state forest departments to measure the effectiveness of their management practices against the prescriptions of the working plans.