New Bad Bank Structure: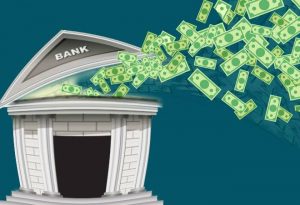 The Union Cabinet approved the Rs 30,600 crore guarantee to back Security Receipts issued by National Asset Reconstruction Company Limited (NARCL) for acquiring stressed loan assets.
The NARCL is a part of a new Bad bank structure that was announced in the Budget 2021.
About the New Bad Bank Structure:
For resolution of huge NPAs (Non-Performing Assets) in the Indian Banking sector, the government of India has set up two new entities to acquire stressed assets from banks and then sell them in the market.
NPA refers to a classification for loans or advances that are in default or in arrears.
NARCL: NARCL has been incorporated under the Companies Act and has applied to the Reserve Bank of India for a license as an Asset Reconstruction Company (ARC).
NARCL will acquire stressed assets worth about Rs 2 lakh crore from various commercial banks in different phases.
Public Sector Banks (PSBs) will maintain 51% ownership in NARCL.
IDRCL: Another entity, India Debt Resolution Company Ltd (IDRCL), will then try to sell the stressed assets in the market.
PSBs and Public Financial Institutes (FIs) will hold a maximum of 49% stake in IDRCL. The remaining 51% stake will be with private-sector lenders.
The NARCL-IDRCL structure is the new bad bank structure.
Bad Bank:
The bad bank is an Asset Reconstruction Company (ARC) or an Asset Management Company (AMC) that takes over the bad loans of commercial banks, manages them and finally recovers the money over a period of time.
The bad bank is not involved in lending and taking deposits, but helps commercial banks clean up their balance sheets and resolve bad loans.
The takeover of bad loans is normally below the book value of the loan and the bad bank tries to recover as much as possible subsequently.