DUSTLIK 2023: India-Uzbekistan Military Exercise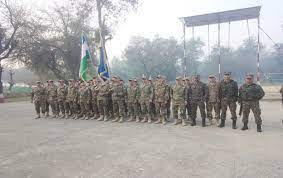 India and Uzbekistan conducted the fourth edition of the DUSTLIK 2023 military exercise in Pithoragarh, Uttarakhand.
During the exercise, the countries trained their troops in multi-domain operations and shared their skills.
India's GARHWAL Rifles from the Western Command participated in the exercise.
And from Uzbekistan, the North Western Military command participated in the exercise.
The exercise is biennial i.e conducted once in two years.