New Framework For Payment Systems Operators: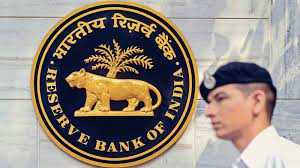 The Reserve Bank of India (RBI) has issued a framework for payment and settlement related activities by payment system operators.
This framework is issued under provisions of Payment and Settlement Systems Act, 2007.
The Payment and Settlement Systems Act, 2007 provides for the regulation and supervision of payment systems in India and designates the RBI as the authority for that purpose and all related matters.
Earlier, the RBI has put in place restrictions with respect to investments in payments system operators (PSOs) by new entities from jurisdictions that have weak measures to deal with money laundering and terrorist financing activities.
New Framework:
Licensed non-bank Payment System Operators (PSOs), cannot outsource core management functions.
Core management functions include risk management and internal audit, compliance and decision-making functions such as determining compliance with KYC norms.
It will be applicable to all service providers, whether located in India or abroad.
Objective: To put in place minimum standards to manage risks in outsourcing of payment and settlement-related activities including tasks such as onboarding customers and IT-based services.
Need:There is a potential area of operational risk associated with outsourcing by payment system operators and participants of authorised payments systems.
India's tech ecosystem has seen several high-profile cyber attacks such as those at Juspay, Upstox and Mobikwik over the last year targeting customers' payments data.