New Guidelines For Poultry Farmers: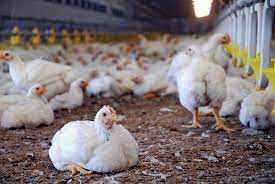 According to new guidelines for poultry farmers, small and marginal poultry farmers in India will now have to take measures similar to their bigger counterparts to prevent environmental pollution.
Till now, small poultry farms in India were exempt from environmental laws.
In 2020, the National Green Tribunal stated that the Central Pollution Control Board (CPCB) should revisit the guidelines for keeping poultry farms in the green category and free from air, water and environmental protection laws.
Major Provisions:
New Definition of Poultry Farmer:
Small Farmers: 5,000-25,000 birds
Medium Farmers: More than 25,000 and less than 1,00,000 birds
Large Farmers: More than 1,00,000 birds
Certificate of Consent Required:
For establishing and operating a medium-sized poultry farm.
This will have to be taken from the State Pollution Control Board or Committee under the Water Act, 1974 and the Air Act, 1981.
Permission will be valid for 15 years.
Implementing Agency:
The Animal Husbandry Department will be responsible for implementing the guidelines at the state and district level.
Reducing Pollution:
Poultry farms should have a ventilated room to reduce the gaseous pollution from the birds.
Also, care should be taken so that poultry faeces do not mix with running water or any other pesticide.
A farm should be set up 500 metres away from a residential area, 100 metres from rivers, lakes, canals and drinking water sources, 100 metres from national highways and 10-15 metres from village footpaths and rural roads.