New System To Measure And Grade Hospital Performance: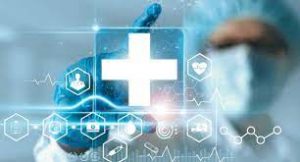 NHA is introducing a new system to measure and grade hospital performance under the flagship scheme Ayushman Bharat Pradhan Mantri Jan Arogya Yojana (AB PM-JAY).
The objective of the new system is to shift the focus of measuring performance of hospitals from volume of services provided to the value of healthcare services.
The new initiative will introduce the concept of 'value- based care', where payment will be outcome based and providers will be rewarded according to the quality of the treatment delivered.
Under the new model, the providers will be rewarded for helping the patients improve their health, which consequently will reduce the effects of disease in the population in the long term.
Under value-based care, the performance of AB PM-JAY empanelled hospitals will be measured based on five performance indicators such as: 1. Beneficiary Satisfaction; 2. Hospital Readmission Rate; 3. The extent of Out-of-Pocket Expenditure; 4. Confirmed Grievances and 5. Improvement in-patient's Health-Related Quality of Life.
National Health Authority (NHA):
It is the apex body responsible for implementing AB PM-JAY. It has been entrusted with the role of designing strategy, building technological infrastructure and implementation of "National Digital Health Mission" to create a National Digital Health Eco-system.
It is the successor of the National Health Agency, which was functioning as a registered society since 2018. Pursuant to Cabinet decision for full functional autonomy, National Health Agency was reconstituted as the National Health Authority in January 2019.
An attached office of the Ministry of Health and Family Welfare with full functional autonomy, NHA is governed by a Governing Board chaired by the Union Minister for Health and Family Welfare.
It is headed by a Chief Executive Officer (CEO), an officer of the rank of Secretary to the Government of India, who manages its affairs. The CEO is the Ex-Office Member Secretary of the Governing Board.
To implement the scheme at the State level, State Health Agencies (SHAs) in the form of a society/trust have been set up by respective States.