Not-For-Profit Hospital Model: NITI Aayog: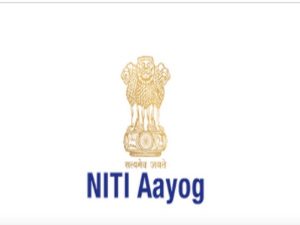 The NITI Aayog released a comprehensive study on the Not-for-Profit Hospital Model in the country.
It is an initiative in a step towards closing the information gap on such institutions and facilitating robust policymaking in this area.
NITI Aayog
It is a public policy think tank of the Government of India, established with the aim to achieve sustainable development goals with cooperative federalism by fostering the involvement of State Governments of India in the economic policy-making process using a bottom-up approach.
It was established to replace the Planning Commission. The Prime Minister is its ex-officio chairman.
Major Findings:
Most of the not-for-profit hospitals charge lower than the for profit hospitals.
Prices of Rural Community Based Hospitals are lower, while Rural Cooperative Hospital prices are comparable with government hospital rates.
Most of the Not-for-profit Hospitals are empaneled with State or Central Government Healthcare schemes.
The not-for-profit hospitals use various levers to facilitate their low cost of clinical care and reduced operational expenditure.
Following levers are used – multitasking of workforce, In-house manufacturing of equipment, such as beds, dental chairs, etc.
Not for profit Hospitals have lower operating costs as compared to For-Profit Hospitals.
There is a strong focus on quality care across all categories of not-for-profit hospitals, as most of them had some form of accreditation for their services.
Not-for-Profit Hospital
Private hospitals are largely divided into for-profit hospitals and not-for-profit hospitals.
Cumulative cost of care at not-for-profit hospitals is lesser than for-profit hospitals by about one-fourth in the in-patient department.
For-profit hospitals account for 55.3% of in-patients, while not-for-profit hospitals account for only 2.7% of in-patients in the country.
Not-for-profit does not make profits for its owners from the funds collected for patient services. The owners of these hospitals are often charitable organizations or non-profit corporations.
The fees for service at these hospitals are generally lower than for-profit hospitals and the income from fees (above the cost of service) are reinvested in the hospital.
These hospitals are a potential remedy to the challenges of unavailability and unaffordability of healthcare in India.