Heat Index : IMD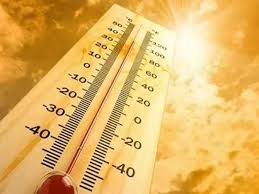 The India Meteorological Department (IMD) is planning to introduce a 'heat index' warning system in Delhi and other parts of the country.
The IMD has conducted a study on the impact of meteorological factors on heatwaves and the "heat wave hazard zonation" of the country.
According to "Hot Weather Analysis over India," IMD revealed that the mechanism by which heat impacts humans is complex; it is a result of the interactions between temperature, radiation, wind, and humidity.
There is strong experimental evidence that physiologic stress from high temperatures is greater if humidity is higher.
Heat Index will calculate the temperature along with the humidity levels to provide a more accurate measure of what the temperature actually feels like.
In the US, the heat index is color-coded to provide warnings based on the impact of the heat index.
The IMD is planning to introduce a similar color-coded warning system in India.
A heatwave is a period of abnormally high temperatures, a common phenomenon in India during the months of May-June and in some rare cases even extends till July.
The Heatwave is considered when the maximum temperature of a station reaches at least 40°C for Plains and at least 30°C for Hilly regions.