Daily Current Affairs for Government Exams:
Today Current Affairs: 11th August 2020 for UPSC IAS exams, State PSC exams, SSC CGL, State SSC, RRB, Railways, Banking Exam & IBPS, etc
Contents:
World Elephant Day:
Sunspot :
War of words between India and Nepal over the origin of Gautama Buddha.:
Scientists of the Wadia Institute of Himalayan Geology (WIHG) recently conducted a study on Geothermal springs in the Himalayas.:
Blockchain technology to enable remote voting.:
Black boxes":
Other important current affairs
1. World Elephant Day: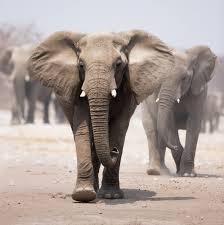 On the eve of World Elephant Day, Union Environment Minister released a Compendium on Best practices of Human-Elephant Conflict Management in India.
World Elephant Day is annually celebrated on August 12.
The day aims to create awareness on elephant conservation and to share knowledge and positive solutions for the better protection and management of wild and captive elephants.
World Elephant Day was co-founded on August 12, 2012, by Canadian Patricia Sims and the Elephant Reintroduction Foundation of Thailand, an initiative of HM Queen Sirikit of Thailand.
Surakhsya:
During the event, the Union Environment Ministry also launched a beta version of a portal on Human-Elephants Conflict.
The National Portal on human-elephant conflict called "Surakhsya" is for the collection of real-time information and also for managing the conflicts on a real-time basis.
At present, the beta version of the portal is being launched for data testing before the pan India roll out for adoption by the states, which is likely to be done before the year-end.
Asian elephants are listed as "Endangered" on the IUCN Red List of threatened species.
Indian Elephant has also been listed in Appendix I of the Convention of the Migratory species in the recently concluded Conference of Parties of CMS 13 at Gandhi Nagar, Gujarat in 2020.
The elephant is the Natural Heritage Animal of India.
2.Sunspot :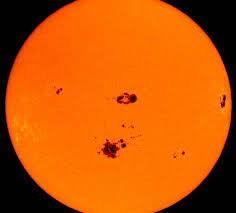 A massive Sunspot group, AR2770, was observed recently by spaceweather.com using images of the Sun's surface from NASA's Solar Dynamics Observatory (SDO).
A Sunspot is an area on the Sun that appears dark on the surface and is relatively cooler than the surrounding parts.
These spots, some as large as 50,000 km in diameter, are the visible markers of the Sun's magnetic field, which forms a blanket that protects the solar system from harmful cosmic radiation.
On the photosphere– the outer surface of the Sun which radiates heat and light– Sunspots are the areas where the star's magnetic field is the strongest; around 2,500 times more than the Earth's magnetic field.
Most Sunspots appear in groups that have their own magnetic field, whose polarity reverses during every solar cycle, which takes around 11 years.
In every such cycle, the number of Sunspots increases and decreases.
The current solar cycle, which began in 2008, is in its 'solar minimum' phase when the number of Sunspots and solar flares is at a routine low.
3.War of words between India and Nepal over the origin of Gautama Buddha.: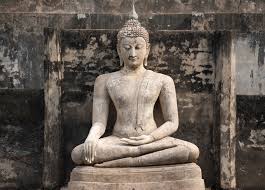 Nepal is the land of origin of Lord Buddha, the Ministry of Foreign Affairs in Kathmandu asserted recently after India's External Affairs Minister S. Jaishankar described the founder of Buddhism as one of the greatest Indians ever.
Gautam Buddha was a prince of the Shakya republic, which extended till the current border region of India and Nepal.
Its capital was Kapilvastu, whose exact location has remained unascertained among historians.
By the time Gautam was born to Shakya chief Shuddhodana and Mayamaya, the republic was a vassal of the Kosala kingdom.
In Buddhist texts, Shakya chief's family has been identified with the Ikshwaku lineage. It is the same lineage as Lord Ram's.
Ayodhya under the Kosala kingdom was the central line of the Ikshwaku tree expanding over to Nepal and India as the borders then were not so defined as today.
According to Buddhist texts, Gautam Buddha was born while his mother Mahamaya was traveling.
He was born in a park in Lumbini, which is in Nepal. Lumbini is a UNESCO-declared heritage site and holds immense significance for the followers of Buddhism.
India says:
Gautam Buddha grew up in Kapilvastu, whose location is yet to be identified conclusively.
He left Kapilvastu to fulfill his spiritual quest and reached Rajgrih, located in Bihar.
He was still Prince Gautam.
Also conclusively knew is that Gautam Buddha attained enlightenment in Bodhgaya, in India. Here Gautam became Buddha.
He spent over four decades of his life traveling across Indian cities and villages reaching in the India-Nepal borders.
Gautam Buddha delivered his first sermon near Varanasi. He kept wandering mostly in the vast expanse of the kingdom of Magadha.
Buddha breathed his last in Kushinagar, a town in eastern UP.
Gautam Buddha lived in an era when citizenship was not a concept bound by the political boundaries of the states. Those boundaries kept changing. His life was modeled as a citizen of humanity.
Nepal's claim of Gautam Buddha being a Nepali citizen or giving Nepali identity to Gautam Buddha appears unfair given that as Buddha, Gautam was a general resident of India.
He was born in Nepal while his pregnant mother was in the journey.
4. Scientists of the Wadia Institute of Himalayan Geology (WIHG) recently conducted a study on Geothermal springs in the Himalayas.: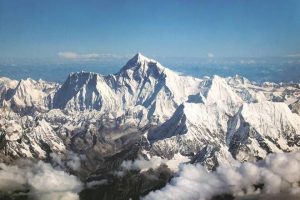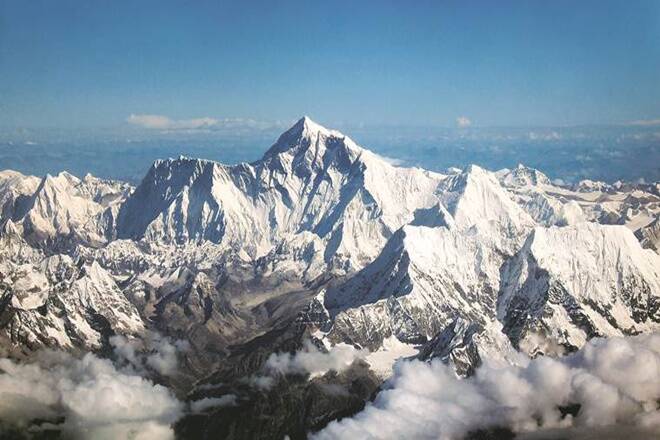 Geothermal springs cover about 10,000 square km in the Garhwal region of the Himalayas in Uttarakhand.
The Himalayas host hundreds of geothermal springs and they release a huge amount of carbon dioxide in the atmosphere.
CO2 in these thermal springs are sourced from metamorphic decarbonation of carbonate rocks present deep in the Himalayan core along with magmatism and oxidation of graphite.
Most of the geothermal water is dominated by evaporation followed by weathering of silicate rocks.
A hot spring is a spring produced by the emergence of geothermally heated groundwater that rises from the Earth's crust.
As we know, deeper we go down the earth hotter it gets and finds magma (molten rock) at the outer core of the earth. This magma(8001300°C) is surrounded by different layers of the earth.
If there is a crack or thrust fault in the layers of earth (one layer of the crust breaking and being thrust over another), a tremendous amount of heat will be transferred from the magma to the surrounding rocks.
Now, all that thermal energy will be transferred from the rocks along that thrust fault to the water present down there.
As the temperature of the water increases, its density decreases which result in the rise of the hot water toward the surface along this thrust fault in the form of hot springs.
5. Blockchain technology to enable remote voting.: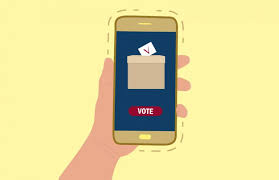 Election Commission (EC) officials are exploring the potential of using blockchain technology to enable remote voting. The aim is to overcome the geographical hurdles in voting.
Remote voting may take place in person somewhere other than an assigned polling station or at another time, or votes may be sent by post or cast by an appointed proxy.
There have been demands from various political parties that the EC should ensure that migrant workers who miss out on voting, as they cannot afford going home during elections to exercise their franchise, should be allowed to vote for their constituency from the city they are working in.
Blockchain Technology:
Blockchain is a system in which the database of recordings (a 'chain') appears on multiple computers at the same time even as it is updated with any new digital information ('a block').
It offers a singular combination of permanent and tamper-evident record-keeping, real-time transaction transparency, and audibility.
The initial and primary use of blockchain technology was for monitoring cryptocurrency (e.g. bitcoin) transactions.
However, other usage and applications have emerged in the last few years.
The government of Andhra Pradesh and Telangana have put the land records on the blockchain technology owing to its easy traceability feature.
Blockchain Technology in Voting:
Growing concern over election security, voter registration integrity, poll accessibility, and voter turnout has led governments to consider blockchain-based voting platforms as a means to increase faith and participation in essential democratic processes.
Electronic voting has been used in varying forms since the 1970s with fundamental benefits over paper-based systems such as increased efficiency and reduced errors.
At present, the feasibility of blockchain is being explored for effective e-voting.
Even the EC had used a one-way electronic system for service electors (consisting of personnel belonging to the armed forces, central paramilitary forces, and central government officers deployed at Indian missions abroad) i.e. Electronically Transmitted Postal Ballot System (ETPBS) in 2019 Lok Sabha Elections.
Blockchain's decentralized, transparent, immutable, and encrypted qualities could potentially help minimize election tampering and maximize poll accessibility.
A blockchain remote voting process would involve voter identification and authorization using a multi-layered IT-enabled system (with the help of biometrics and web cameras) at the venue.
After a voter's identity is established by the system, a blockchain-enabled personalized e-ballot paper (Smart Contract) will be generated.
When the vote is cast (Smart Contract executed), the ballot would be securely encrypted and a blockchain hashtag (#) will be generated.
This hashtag notification would be sent to various stakeholders i.e. the candidates and political parties.
6.Black boxes":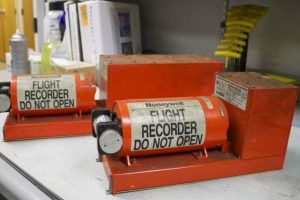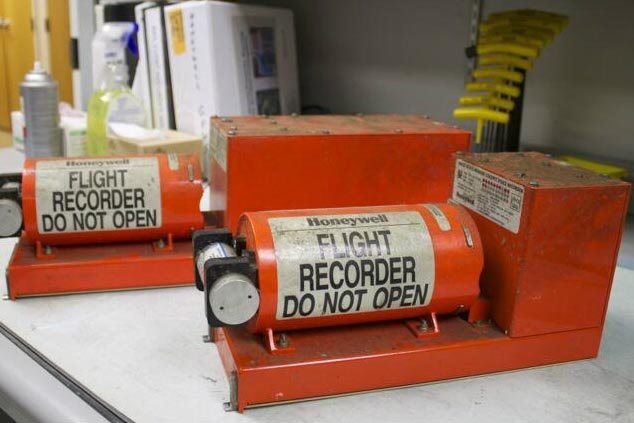 In a significant development towards ascertaining the reasons behind the Air India Express crash at Kozhikode, investigators have found the "black boxes" of the ill-fated Boeing 737-800 aircraft.
The black boxes are actually two orange metallic boxes containing the recorders.
The black boxes date back to the early 1950s, when, following plane crashes, investigators were unable to arrive a conclusive cause for the accidents and deemed it necessary to install the said recorders on aircraft.
Most aircraft are required to be equipped with two black boxes — the cockpit voice recorder (CVR) and the flight data recorder (FDR) — that record the information about a flight and help reconstruct the events leading to an aircraft accident.
The CVR records radio transmissions and other sounds in the cockpit such as conversations between the pilots and engine noises.
The flight data recorder records more than 80 different types of information such as altitude, airspeed, flight heading, vertical acceleration, pitch, roll, autopilot status, etc.
Other important current affairs:
1. A webinar on the occasion of the World Biofuel day was organized today by the Ministry of Petroleum and Natural Gas, with the theme "Biofuels towards Atmanirbhar Bharat".
Date of Observance: World Biofuel Day is observed every year on the 10th of August.
It is being observed by the Ministry of Petroleum & Natural Gas since 2015.
The objective of the day:

To create awareness about the importance of non-fossil fuels as an alternative to conventional fossil fuels and highlight the various efforts made by the Government of India in the biofuel sector.
This day also honors the research experiments by Sir Rudolf Diesel who ran an engine with peanut oil in the year 1893. His research experiment had predicted that vegetable oil is going to replace fossil fuels in the next century to fuel different mechanical engines.
2.Union Finance Minister inaugurated the National Infrastructure Pipeline (NIP) Online Dashboard.
The online dashboard is envisaged as a one-stop solution for all stakeholders looking for information on infrastructure projects in New India.
NIP is a first-of-its-kind initiative to provide world-class infrastructure across the country and improve the quality of life for all citizens.
The dashboard is being hosted on the India Investment Grid (IIG) (indiainvestmentgrid.gov.in).
3.IFC to invest $10 mn in Endiya Partners Fund II for product start-ups.
It is an international financial institution that offers investment, advisory, and asset management services to encourage private sector development in developing countries.
It is a member of the World Bank Group and is headquartered in Washington, D.C., United States.
It was established in 1956 as the private sector arm of the World Bank Group to advance economic development by investing in strictly for-profit and commercial projects that purport to reduce poverty and promote development.
The IFC is owned and governed by its member countries, but has its own executive leadership and staff that conduct its normal business operations.
It is a corporation whose shareholders are member governments that provide paid-in capital and which have the right to vote on its matters.
4. According to the Ministry of Commerce and Industry, India's Balance of Payments (BoP) in 2020-21 is going to be very strong.
Strong BoP: The BoP is going to be strong on the back of significant improvement in exports and a fall in imports.
The exports in July 2020 is at about 91% export level of July 2019 figures.
Imports are still at about 70-71% level as of July 2019.
Trade Surplus in June 2020: India's trade has turned surplus for the first time in 18 years as imports dropped by 47.59% in June 2020 as compared to June 2019.
The country posted a trade surplus of USD 0.79 billion in June 2020.
Domestic Manufacturing Being Boosted: The government is taking steps to support and promote domestic manufacturing and industry.
It has increased curbs on imports of products and parts, especially from China, as part of its 'Atmanirbhar' Initiative.
The government also reviewed all Free-Trade Agreements (FTA) done between 2009 and 2011 and found most of them to be asymmetrical.
FTAs done earlier have permitted foreign goods to come easily into the country. But Indian goods have not been allowed reciprocal entry.
5. The Ministry of Jal Shakti has launched a new version of the India Water Resources Information System (India-WRIS) with new functionalities and features.
This web portal contains information related to Water Resources through dashboards for rainfall, water levels & discharge of rivers, water bodies, groundwater levels, reservoir storages, evapotranspiration and soil moisture etc.
The Ministry of Jal Shakti (MoJS), under the National Hydrology Project, launched the first version of India Water Resources Information System (India-WRIS) in July, 2019. Since then, a number of new functionalities and features have been added into the system.
India WRIS is, at present, receiving data from many central and state agencies like CWC, CGWB, IMD, NRSC, Andhra Pradesh, Uttar Pradesh and Gujarat etc. on regular basis.
The MoJS has established a dedicated organization, National Water Informatics Centre (NWIC) to maintain and update India WRIS.