Next Generation Launch Vehicle (NGLV):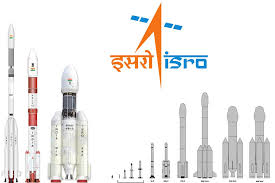 The Indian Space Research Organisation (ISRO) is developing a rocket named Next Generation Launch Vehicle (NGLV) to replace the Polar Satellite Launch Vehicle (PSLV).
NGLV will feature semi-cryogenic propulsion (refined kerosene as fuel with liquid oxygen (LOX) as oxidiser) for the booster stages which is cheaper and efficient.
According to ISRO the NGLV should be a cost-efficient, three-stage, reusable heavy-lift vehicle with a payload capability of 10 tonnes to Geostationary Transfer Orbit.
NGLV will feature a simple, robust design which allows bulk manufacturing, modularity in systems, sub-systems and stages and minimal turnaround time.
Potential uses will be in the areas of launching communication satellites, deep space missions, future human spaceflight and cargo missions.
PSLV (Polar Satellite Launch Vehicle):
It is an indigenously-developed expendable launch system of the ISRO (Indian Space Research Organization). It was developed in the 1980s.
It comes in the category of medium-lift launchers with a reach up to various orbits, including the Geo Synchronous Transfer Orbit, Lower Earth Orbit, and Polar Sun Synchronous Orbit.
All the operations of PSLV are controlled from the Satish Dhawan Space Center, Sriharikota, east coast, India.
It has a four-stage system comprising a combination of solid and liquid-fuelled rocket stages.
The first stage at the very bottom is solid fuelled having six strap-on solid rocket boosters wrapped around it.
Second stage is liquid fuelled whereas the third stage has a solid fuelled rocket motor.
At the fourth stage, the launcher uses a liquid propellant to boost in the outer space.