North Eastern Region District SDG Index And Dashboard 2021–22: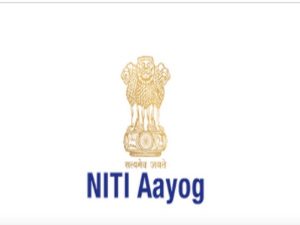 NITI Aayog Releases North Eastern Region District SDG Index and Dashboard 2021–22.
The NER District SDG Index& Dashboard, a collaborative effort by NITI Aayog and Ministry of DoNER, with technical support from UNDP.
The Index measures the performance of the districts of the eight States of Arunachal Pradesh, Assam, Manipur, Meghalaya, Mizoram, Nagaland, Sikkim and Tripura on the Sustainable Development Goals.
Overall Results and Findings:
Out of the 103 districts considered for ranking, 64 districts belonged to the Front Runner category while 39 districts were in the Performer category in the composite score and ranking of districts.
All districts in Sikkim and Tripura fall in the Front Runner category and there are no districts in the Aspirant or Achiever categories.
East Sikkim [Score 75.87] ranks first in the region followed by districts Gomati and North Tripura [Score 75.73] in the second position.
The score for the 103 districts ranges from 53.00 in Kiphire [NL] to 75.87 in East Sikkim [SK].